When the first demo is released, you will be playing during the summer of 1980 (one of the years that means something to me) and the cards will reflect the players of Major League Baseball. But you don't have to keep it that way. You have the ability in Waxpack Summer to play any year with any league!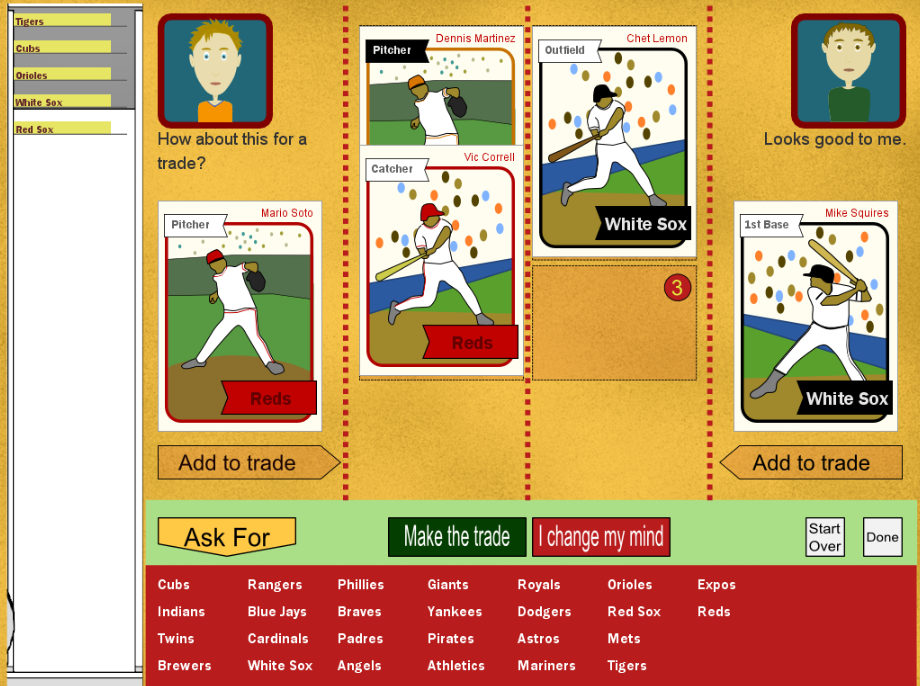 The key to making this happen are simple text files included with the game that you can modify and create. You see, you can add as many different years and leagues as you would like to the game. Would you like to play the summer of this year and see Jeter, Cabrera and McCutchen cards? Or how about the summer of 1957 so you can collect Mantle, Aaron and Donovan? Play the Negro Leagues, AAA ball or even a little league if you like. Add the text files, fire up the game, select a summer and enjoy.
If you'd like to see a little more detail of how this works behind the scenes, head over to my article at Indie DB.
After the demo is released, there will also be an area over at Indie DB where you can share your mods. After people start creating these mods, you will be able to choose from a library and simply download the files, place them into the game folder and play an entirely new summer.
I hope this gets you as excited as it does me! Let me know what you think and as always, I welcome suggestions.
I will talk with you again soon.