I'd like to give you a quick tour of Waxpack Summer,  to introduce you to the basic gameplay, and to give you a sense of where the game is going. Note that all of the following screenshots represent the current, functioning game.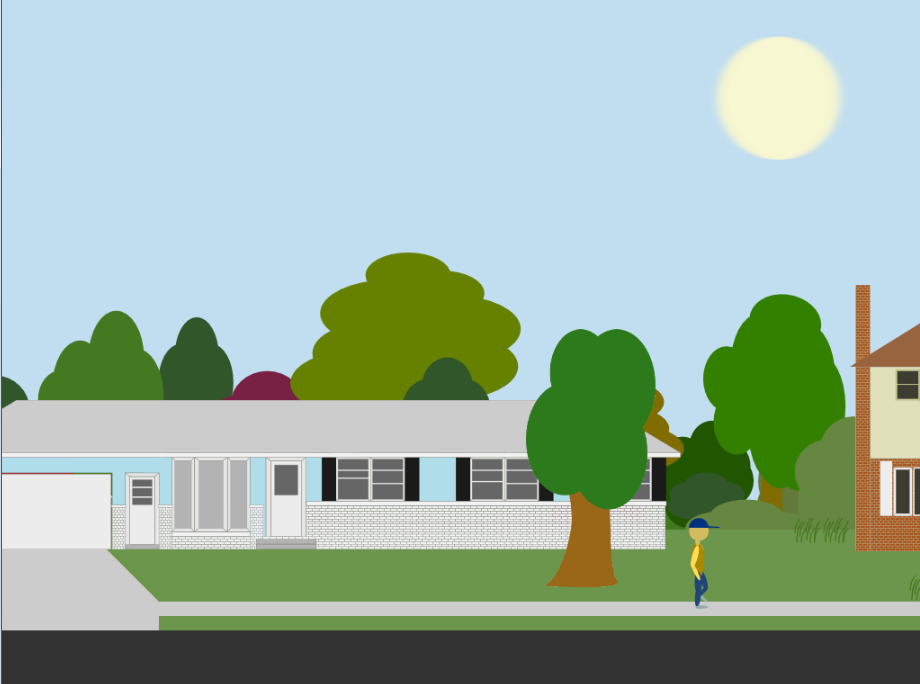 You play the boy you see on the sidewalk. In this view, you happen to be in front of your house. The neighborhood is quite large and you will soon find it easier to get around on your bike. Note the deliciously warm sun. Can you hear the tree toads?
Let's click on our front door.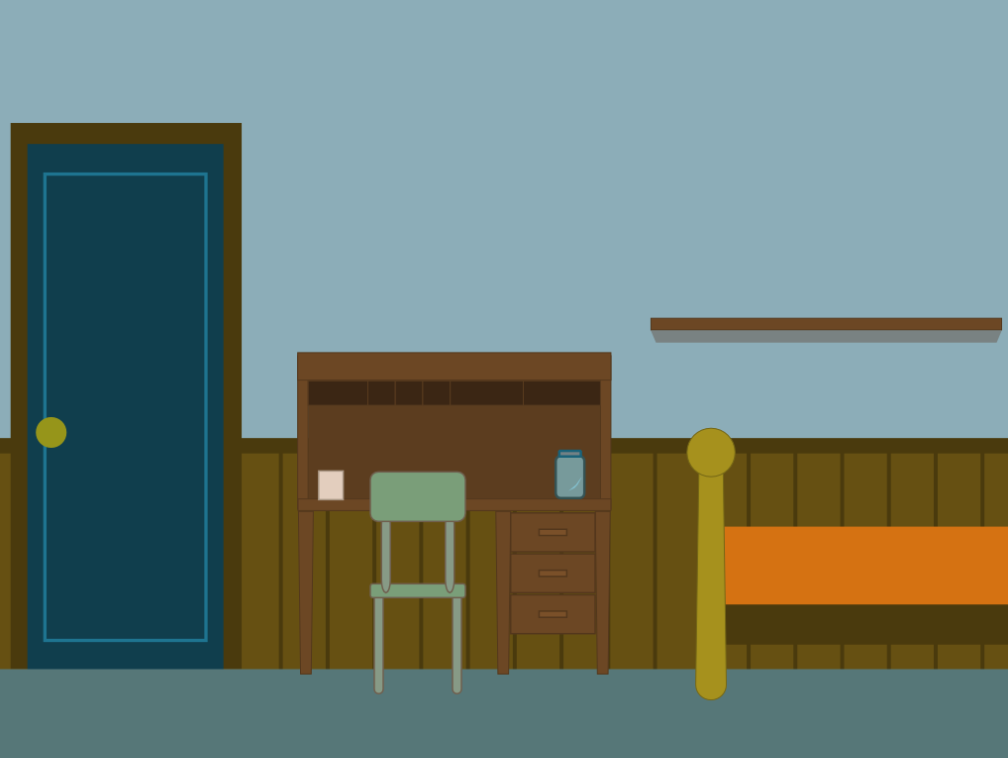 There's not a whole lot going on in here yet, but in the game you will earn, buy and win things for your room — posters, autographed baseballs, etc. That will really make this room come alive. But the most important item in this room, indeed the game, is that white box you see there on your desk. Your collection. Let's open it.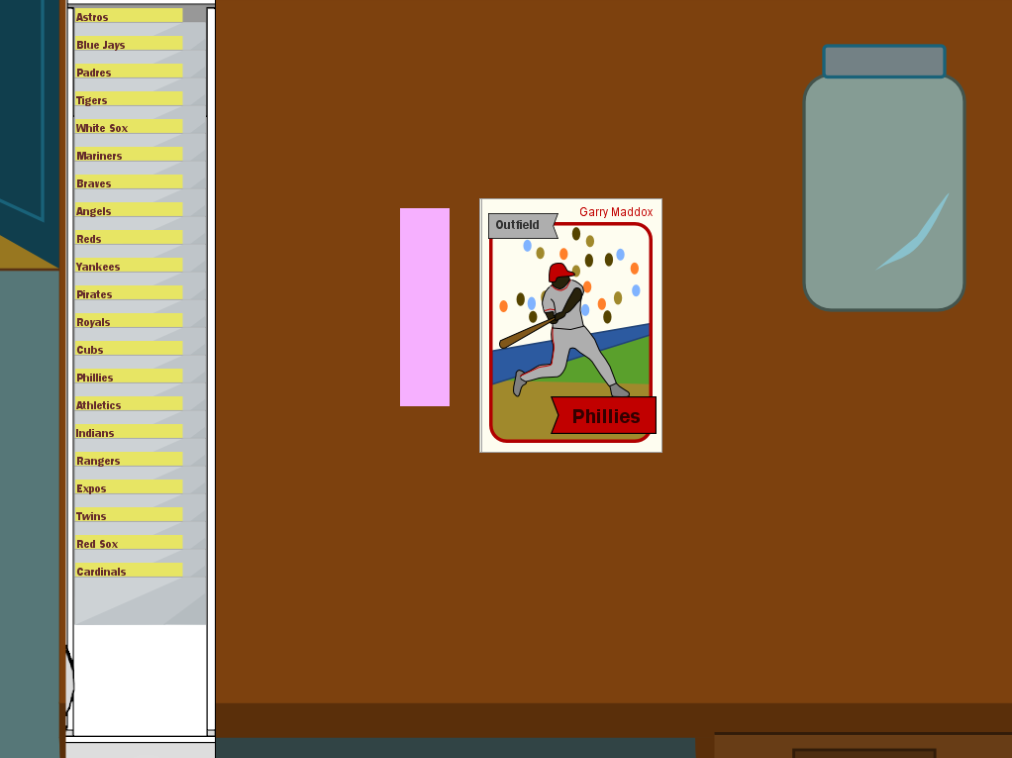 Here you see your entire collection, organized by team. The player only has 25 cards right now, so not all of the teams are there yet. You've clicked the Tigers divider so all of your Tigers cards form a stack for you to thumb through. If you drag down on a card, you can flip it over to see the back.
Let's step back outside and walk next door to Billy's house and see if he's got any new cards he'd like to trade.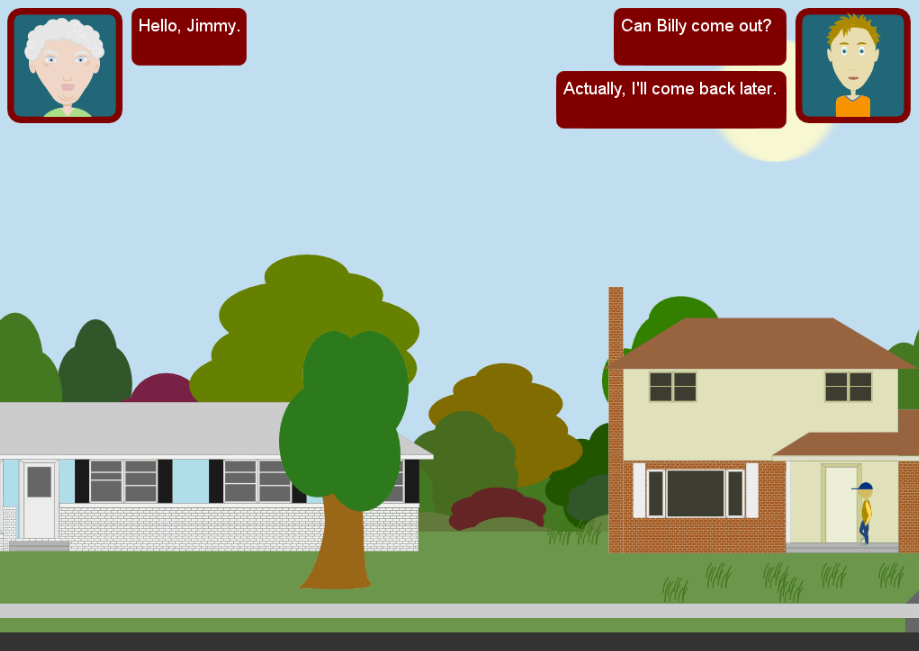 We've clicked on the front door and it looks like Billy's grandma has answered. You can ask for Billy or just decide to come back later. Let's see if he's home. He is, so let's start trading.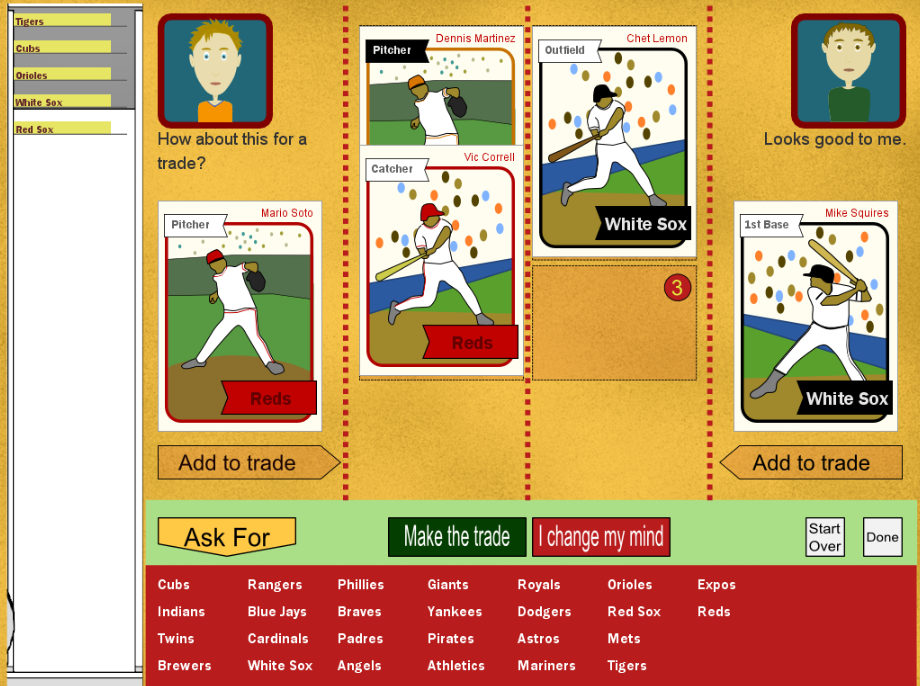 As you can see, your collection is on the left. You can pick teams and thumb through your cards just like you did back in your room. Move up to three cards into your trading lane to offer up to Billy. Ask him for cards from specific teams then thumb through the cards he is willing to trade and see if you can strike a deal.
After that trade we're still lacking some Tigers that we want to use in tomorrow's game, so it might be nice to run down to Baldwin's General store and buy a pack of cards. We're a little short on money though so let's see if we can mow someone's lawn.
If we run back home, click on the garage, then the lawn mower and come back to Billy's, we'll see this: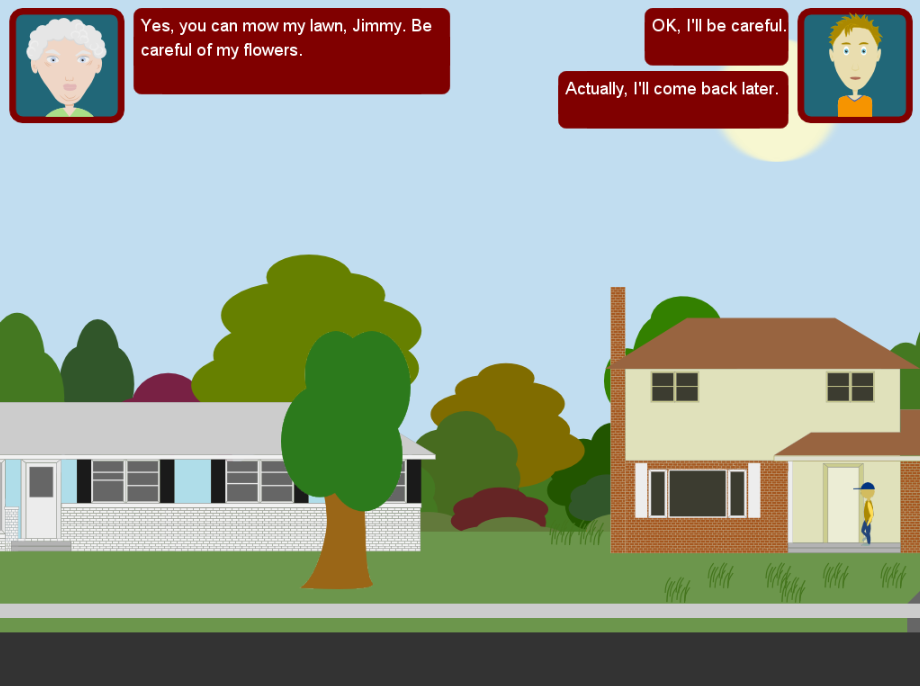 Let's mow the lawn and be extra careful we don't run over her flowers. If we do, you can bet she won't pay us as much.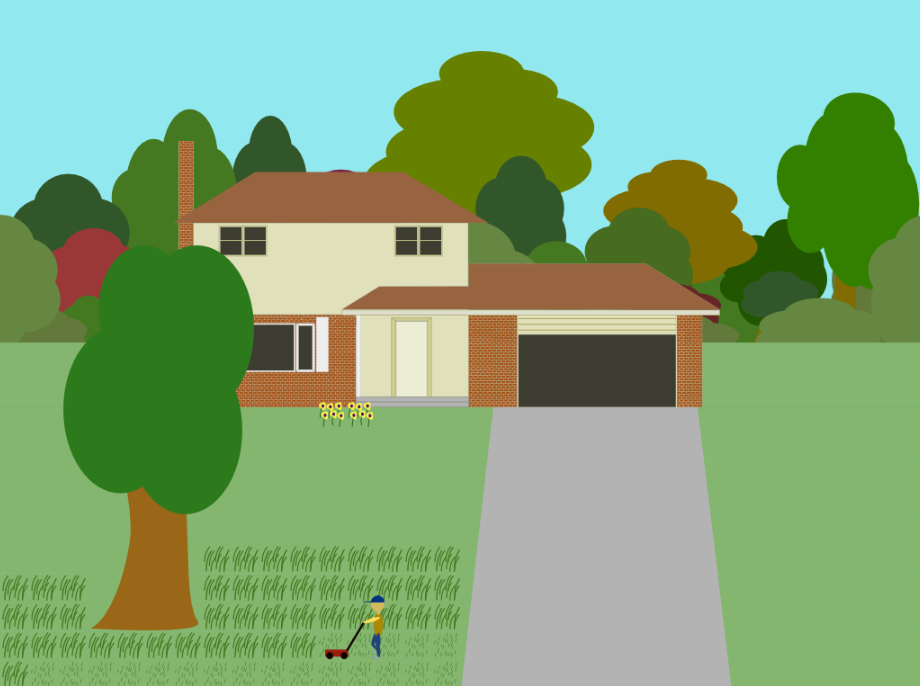 Well this isn't so bad. It's not a big yard and there are not many obstacles. You'll be finished in no time, then have some money to get that pack of cards.
Let's walk down the street to Baldwin's.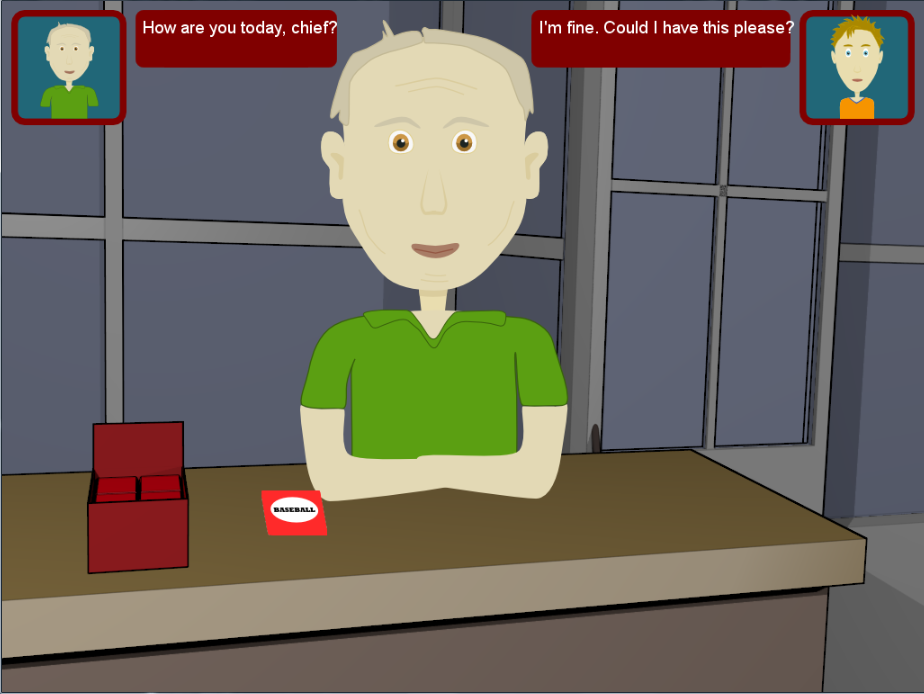 Ahh. You can already taste the gum and feel those pristine cards in your hands can't you?
So that was a quick tour of how the game is functioning today. There are a lot more pieces to this game (including playing an actual game with your cards) that I will be building out and sharing with you here and at Indie DB. I am also gauging how close I am to releasing an alpha demo and will be announcing that as well.
Thanks for reading and I will talk to you soon!