I grew up in a typical suburb during the 1970s and 1980s. One of the main streets that led into the local shopping area was traveled heavily by my mom and dad with my brother and I in the back seat of the car. While gathering material for the game, I realized that almost all of my baseball cards were purchased on this street, at three different locations.
Mother Hubbard convenience store, 7-Eleven and the local mecca for baseball cards, Sportscard Stadium, were all within a quarter mile of each other on Baldwin Street. Whether it was a Saturday morning trip to Sportscard Stadium with our dad or a treat from our mom at Mother Hubbard for being good at the dentist, opening brand new waxpacks was a common activity for my brother and I.
It is with these memories in mind, that the store I have created for Waxpack Summer is named Baldwin's Convenience Store, run by the kind Mr. Baldwin.
Here is the current work in progress: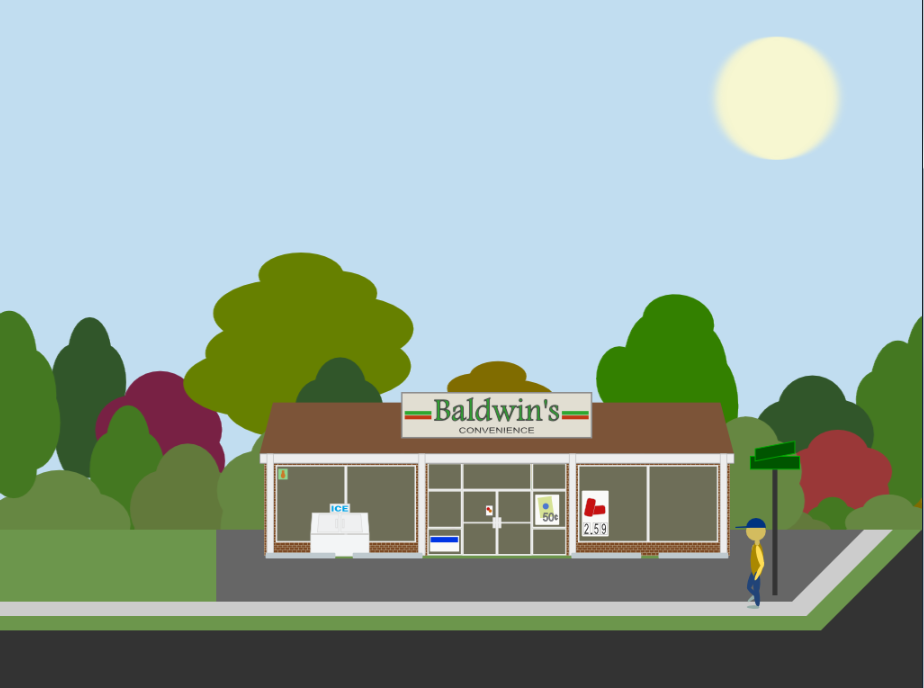 Inside you can buy candy and soda (to be added soon), but most importantly, baseball cards.